Ingredients
3 lb beef eye round roast
½ t salt
½ t garlic powder
¼ t black pepper
Gravy
Grippings
½ c broth
½ c water
1t cornstarch
¼ milk (optional)
Salt
Pepper
Preheat oven to 375 degrees.
Trim fat off the edges of the meat.  If you have cotton twine, tie the meat in 3 inch intervals.  Trussing or tying the roast helps the meat keep a nice round shape, which allows it to brown more evenly.  No need to worry if you do not have twine; your roast will still taste great.   Untied, the roast will flatten out and brown on top.  For this roast, I did not have any twine, and it still cooked perfectly.
Mix salt, garlic powder, and pepper in a small bowl.  Sprinkle over the entire surface of the roast and place in your roasting pan.  Roast in preheated oven for 20 minutes per pound, which is 60 minutes for a 3 pound roast.
Remove roast from oven and cover with foil.  Allow the roast to sit before cutting.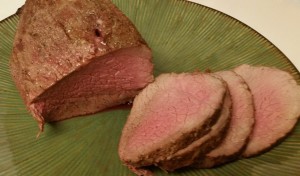 To make the gravy, pour broth into the roasting pan and scrape up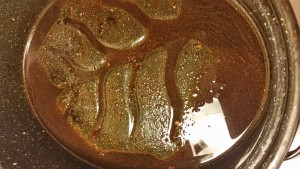 all the drippings.  You may need to heat the pan to help loosen the drippings.
Once the drippings are in solution, transfer the broth into a sauce pan by pouring through a strainer.  Heat gravy over medium heat.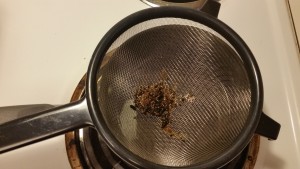 Mix water and cornstarch in a separate bowl.  Stir until cornstarch is completely suspended in the water.  When gravy is boiling, add cornstarch solution while stirring constantly.  Continue to stir until desired thickness.  If you like your gravy more creamy, add milk.  Season with salt and pepper to taste.