I am always surprised at how many calories are in a handful of chips.  Seven chips can be 140 Calories, which means each chip is 20 Calories!  And that is before you add any salsa or guacamole.
Making chips at home saves only a few calories, but at least you won't eat a whole bagful.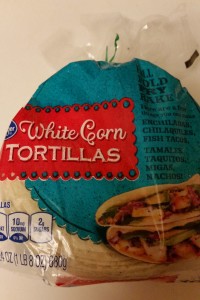 Ingredients
4 small corn tortillas
Pam cooking spray
Sea salt
Preheat oven to 450 degrees.
Spray a baking sheet with Pam.
Cut tortillas into eight triangles.  Place the tortilla triangles onto the baking sheet so they do not overlap.  Spray with Pam.  Sprinkle with salt.

Bake for 10 – 15 minutes.  Turn half way through.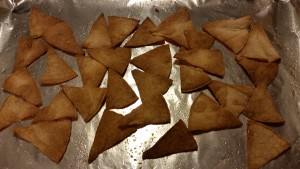 Serve with salsa