This is the similar to McDonald's Egg McMuffin.
Ingredients
1 English muffin
1 egg
1 slice ham lunch meat
1 slice or 1 T grated cheddar cheese
1 t butter
Salt and pepper to taste
Toast English muffin to desired crispness, and butter both halves.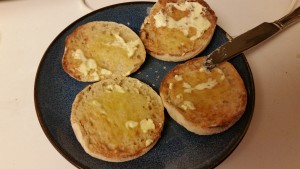 Crack egg and empty into a small bowl. Beat with a fork until the yolk and white are thoroughly mixed.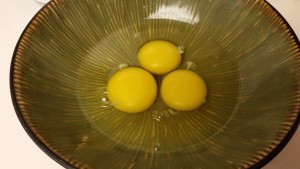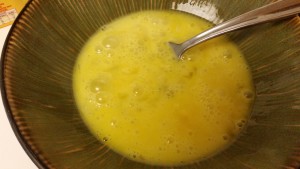 Spray a skillet over medium heat with nonstick cooking spray.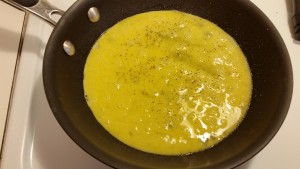 Add egg.  Sprinkle with salt and pepper.  Stir constantly with a spatula.  When the egg is finished, remove from heat.  Place the egg on top of one side of the English muffin and top the egg with the cheese.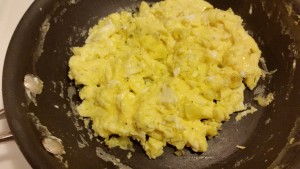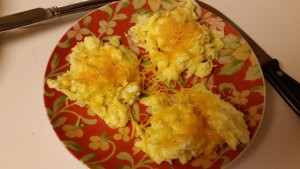 Wipe he skillet with a clean paper towel to remove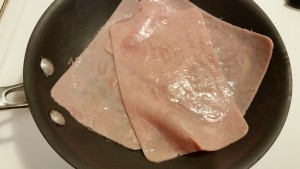 and residue and add ham to the same skillet.  Heat ham for about 1 minute on each side.
Fold ham in half or fourths and place on top of the egg.
Finish the sandwich by placing the second side of the English muffin on top.